Chahta Tosholi: (n) interpreter of Choctaw knowledge; a person who helps us to understand the history and knowledge of our Chahta ancestors
This series is organized by Choctaw Nation Historic Preservation and features Choctaw community members, artists, culture keepers, scholars of Choctaw history, and other experts.
To stay updated on upcoming events, sign up for our listserv here.
Next Event
Thursday, August 5, 2021 @ 1pm CDT
Dawn Standridge, Wheelock Academy
"Wheelock Academy: A History with Dawn Standridge"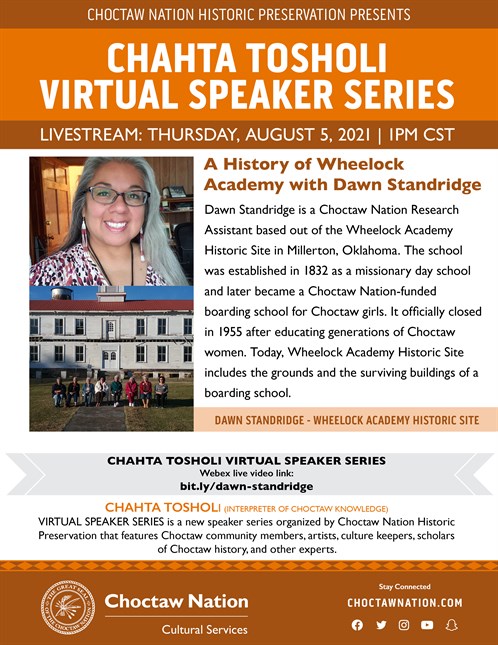 Upcoming Events
To watch the event, click on the event title.
Previous Events
To watch the recorded video, click on the image or title of the talk.